Целесообразность применения L-аргинина в терапии недостаточности лютеиновой фазы у пациенток репродуктивного возраста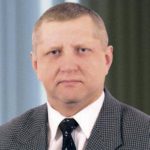 ГУ «Днепропетровская медицинская академия»
Published:
Здоров'я України. Тематический номер №2/2016
Целесообразность применения L-аргинина в терапии недостаточности лютеиновой фазы у пациенток репродуктивного возраста
Abstract: Chronic kidney disease is one of the most common diseases in the world. Along with damage to the kidneys, the disease carries great risks for the cardiovascular, endocrine and other systems of the body. The review presents the latest views and research data on this problem, as well as modern therapeutic solutions for the […]
Sorry, this entry is only available in Russian and Ukrainian.