Целесообразность применения L-аргинина в терапии недостаточности лютеиновой фазы у пациенток репродуктивного возраста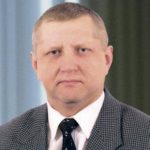 ГУ «Днепропетровская медицинская академия»
Published:
Здоров'я України. Тематический номер №2/2016
Целесообразность применения L-аргинина в терапии недостаточности лютеиновой фазы у пациенток репродуктивного возраста
Sorry, this entry is only available in Russian and Ukrainian.
L-arginine is a conditionally essential amino acid that was first isolated in 1886 by E. Schulze and E. Steiger, and its structure was established by E. Schulze and E. Winterstei in 1897 [1]. L-arginine is used several times ways for the synthesis of protein and low molecular weight bioactive substances (eg, nitric oxide – NO, ornithine, proline, creatine and polyamines), which are of great physiological importance.